I've released a new, dangerous dungeon, where you can go slay new monsters - Jungle demons.
Drops:
Dragon bones - 100%
1M Coins - 5%
Dragon boots - 4%
Amulet of Fury - 4%
Dragon claws - 1%
Teleport to them by typing ::jungles - BE CAREFUL !!! THEY ALL ATTACK AT ONCE, AND THEY ATTACK WITH MAGIC AND MELEE.
Minimum requirements : 100+ combat level!
-------
Also i've made farming and agility experience faster, because it was way too slow.
You can now teleport to mining area by typing ::mining !
Good luck!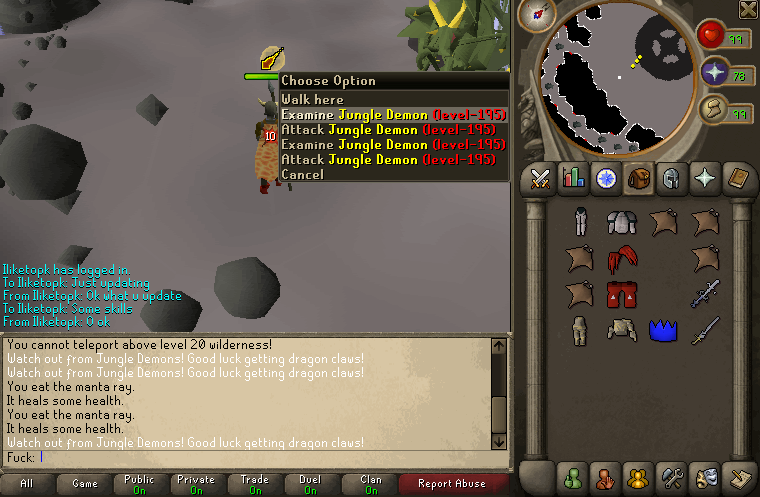 - Owner Fuck